Tastefully furnished hotel rooms offer not only a peaceful space for relaxation and work, but are also furnished with a fully equipped kitchenette.
Among a wide range of services provided by the hotel there is a facility of washing and ironing your clothes in our own laundry, parking in the hotel's private parking, or breakfast delivered directly to your room. Your only task is to choose among a single, double or a twin room/studio.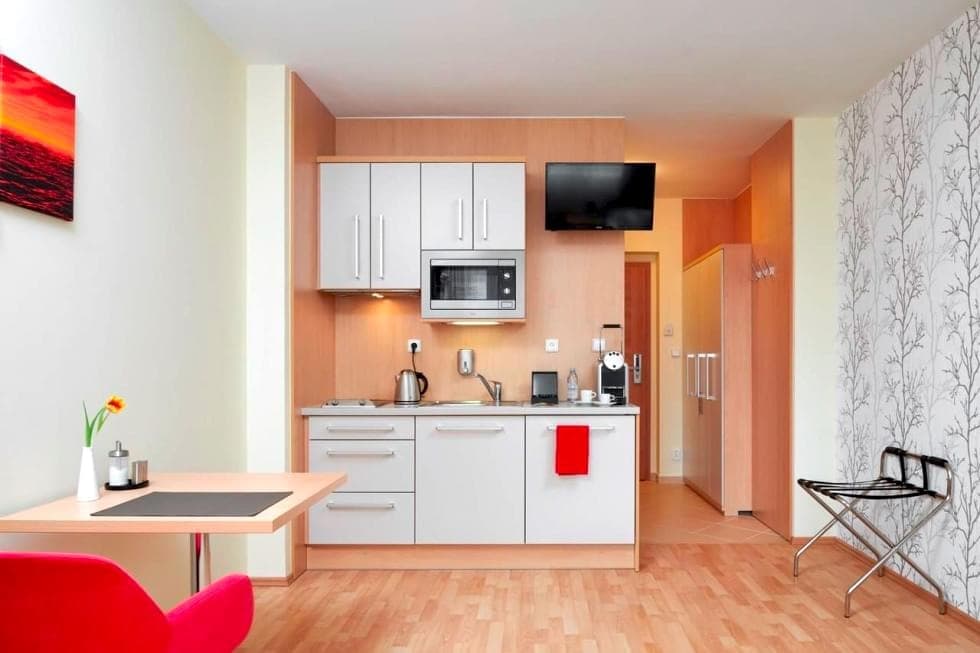 A kitchen unit in every room
a kitchen unit with a sink
a hob
a microwave oven
a kettle
a built-in refridgerator
kitchen utilities and cookware
a coffeemaker Nespresso
Furnishing and outfit of the hotel rooms
a bed with a bedside table and a lamp
a desk with an armchair and a lamp
a dinning table and upholstered armchairs
a hairdryer
a phone
a cabled LCD TV
a wardrobe with a digital safe
Wi-Fi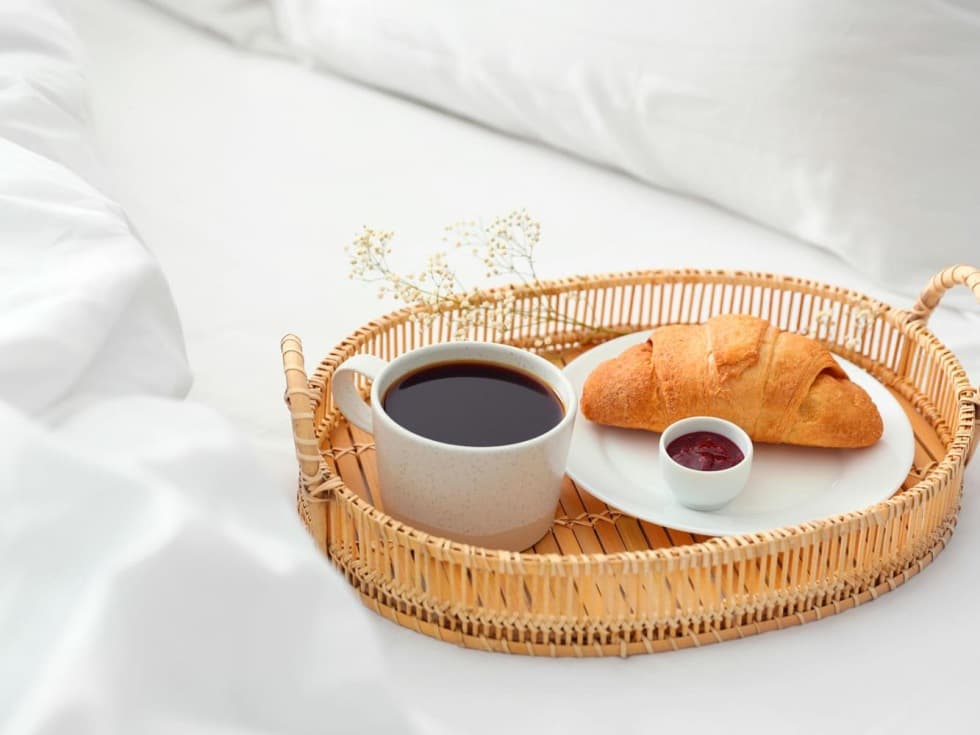 Breakfast to your room
In case of your interest we are ready to deliver you your breakfast directly to your room. Breakfasts are served in closed boxes set in traditional wicker baskets.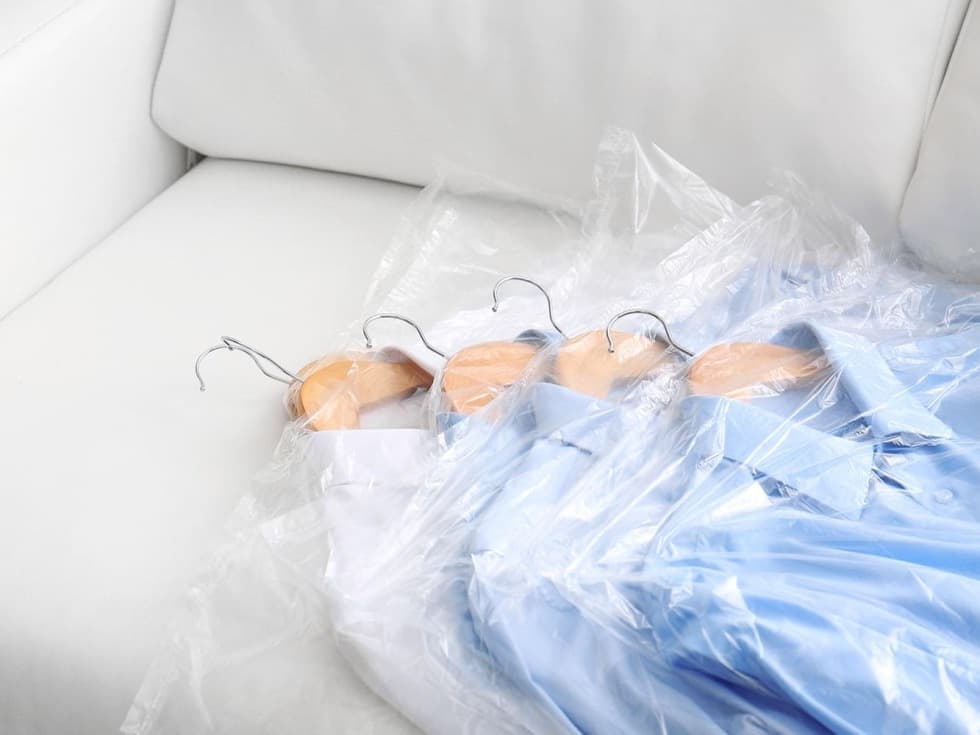 Laundry
Have you forgotten a spare suit, a shirt, or has your stay at our's been unexpectedly prolonged? In our hotel we provide you with a professional laundry. The other day you will find your clothes cleaned and ironed as good as new.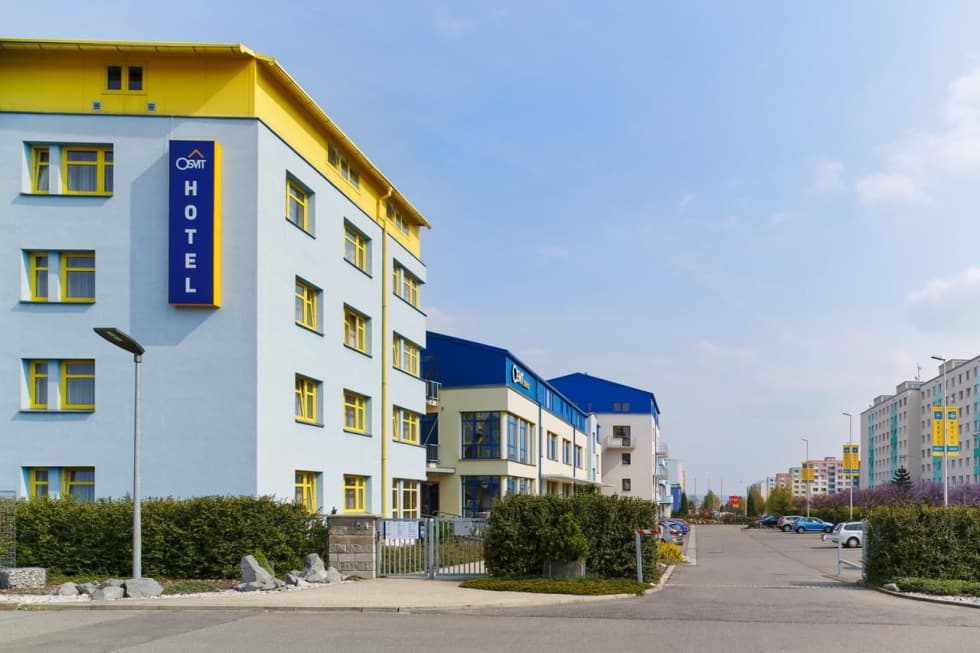 Safe parking
We give our priority to our comfort and equanimity. You do not need to look for a space to park your car. The hotel provides you with a closed parking lot that is permanently guarded by CCTV. Parking is included in the price of your accommodation during the period of your stay.